How to write the first audiobook musical for adults using absolutely no time whatsoever.
As a fairly new parent to two adorable and energetic girls and a lifelong performer new to the writing process, I've had the incredible experience of on the job training in both areas. Here's what it looks like for a day in my creative life:
6am
: wake up for the third time that night (yes
6am
is the night to me) to one kid crying and the other one's foot in my mouth. Nurse crying one, shove stinky foot slightly lower, and drift slowly back to sleep while simultaneously realizing that said foot is now in the perfect position to kick me in the throat.
7:30am
: jerk awake to blaring alarm yelling 'Why!?' Curse universe because I had just fallen back to sleep after being unsurprisingly kicked in throat. Look over to see two angelic kids fast asleep and dead to the world. Shake head at having kids who only want to sleep when they are supposed to be awake.
8am
: pack lunches while giving kids the breakfast they demand but refuse to eat, consider showering for five seconds before remembering that I no longer bathe and just put on a hat. Curse universe again when I see tiny avocado handprints on my shirt as I'm walking out the door.
9am
: speedwalk my now late kids to preschool in stroller while begging dog to hurry 'his business' up. Hum the chorus to '50 Shades of Lay', one of the songs I'm writing for the audiobook musical that is still just a pipe dream. Drop kids off and walk out there a free woman until
12:30pm
. Apologize to universe for repeated cursing of it and ask for some divine inspiration.
9:20am
: soak in the beauty of the day while I walk home (
Southern California
, baby), take deep breath, kiss husband and go to work in my professional double-walled voiceover booth in my home office. Open the romance novel I'll be reading that day.
9:30-12:20pm
: narrate some of a romance novel, giggle several times at the clumsiness of heroine (why is she always falling over?) and washboard abs alpha-ness of hero. Wink along with predictable storylines and occasionally forget which motorcycle gang I'm voicin g or mistake today's pack of werewolves for last weeks pack. Say all kinds of dirty words that used to make me blush like crazy, fall in love with love stories and wonder if reading romance novels every day is turning my brain into hopeless romantic mush. Decide it's super worth it and I have best job on planet. Suddenly feel inspired to write an entire rap song using only titles and lyrics from 90's pop hits called 'The Girl Is Mine' after Brandy and Monica's hit 'The Boy Is Mine', but this one will be about two girl best friends. Get very excited about this and open a google search of billboard hits from 1999.
12:25pm
: look at clock, jump up, squeal and race back to preschool to pick up kids who were seemingly gone for about 20 minutes. On the way there record some new lyrics onto my voice memos app on my phone from the day's inspirational workday. "The mansion's so cold, the lattes aren't hot. My champagne's half full, but I say it's not! The limo's so dull, a smile can't be bought, I'm uncomfortable, distressed and distraught." Smile at the thought of my budding billionaire hero whose greatest crisis is to feel slight discomfort. Poor sexy guy.
12:30
-6
: lose all concept of time and space as we galivant around town to play dates and music classes, humming and recording in the car when inspiration strikes. Listen back to what I can over general kids-in-car melee and occasionally ask for feedback from my 2-year-old, (she's a harsh critic). Consider it a good sign when kids start singing along with me or suddenly burst into a song I've written. Immediately remember that they are innocent prisoners of my rantings likely just exhibiting
Stockholm
syndrome and consider throwing it all away and never writing again. Play Boyz II Men radio on my phone and wait in the driveway for two extra minutes so I can belt out "I'll make love to you! Like you want me to!" at full voice while kids ask me what 'make love' means.
6-8pm
: cook and feed kids dinner while jotting down new lyrics on the open laptop that is getting splattered with sauces and ingredients. Bathe kids while recording pieces of verses on my voice memos app knowing that when I go back to listen later it will be a challenge to hear myself over the splashing and yelling of a routine sibling bath war. (Why are there never enough ducks!?!)
8pm-9:30pm
if I'm lucky
: beg kids to go to sleep. Threaten, bribe, close doors, open doors, make promises, confiscate toys, breakdown, breakthrough then breakdown again. Sometimes dip into google docs app to rework lyrics on my phone if I'm at the point of throwing my hands up and surrendering to the total chaos. Consider several different gems of parenting advice then remember I am lost cause. Sit still as if in meditation bubble while little people circle me and jump on my appendages. Think about that woman that lived with apes, Jane Goodall?
10pm
: mush brain stop working fall down sleep now…
Note: This recounting of my 'creative process' was written on my phone in three parts on a Monday: during one kids gymnastics class, while the other one was hanging on my arm, waiting out tired kids wrestling and doing donuts in their room, and sitting in my four year old's bed while she resists sleep like it's her life's work. You too, my friend, can write a whatever you want using no time whatsoever. I believe in you!
Meet the Author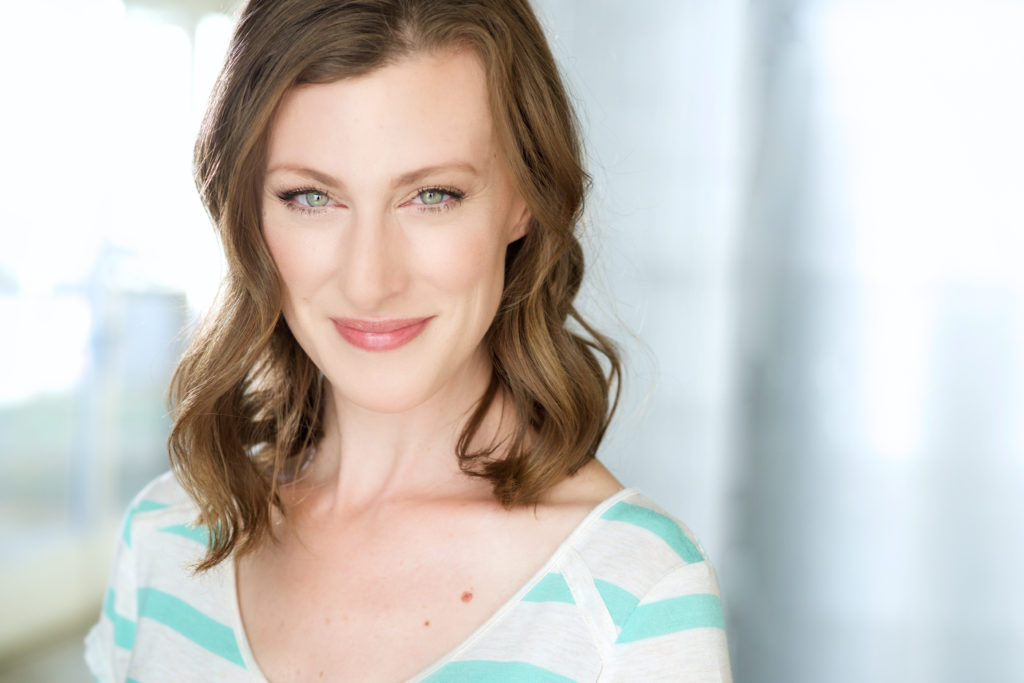 Stephanie Bentley is the creator and composer of
Lustily Ever After: The Audiobook Musical
, a funny, sexy love story inspired by romantic fiction and '90s pop music. Stephanie is a musical theater/musical improv comedy performer and audiobook narrator with experience acting in television and film. She studied improv at Upright Citizens Brigade and has performed all over Los Angeles and New York.
Stephanie and her cast are available for live performances of pieces from the book.
Listen to a sample of the audiobook here:
https://www.lustilyeverafter.com.
Inside the Book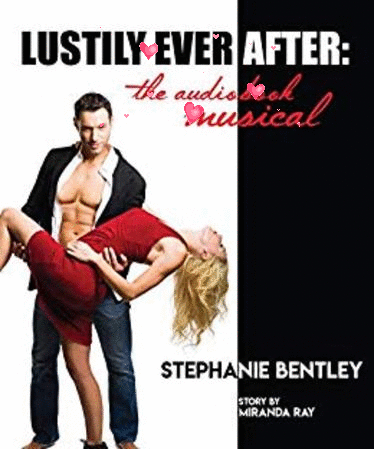 Combining a titillating collection of romance tropes,
LUSTILY EVER AFTER: THE AUDIOBOOK MUSICAL
, created and composed by Stephanie Bentley, and performed by a multitalented musical cast from the Groundlings and Upright Citizens Brigade, makes a surprising and innovative contribution to the audiobook listening experience. With 20 original songs inspired by '90s pop music and a spicy story penned by erotica ghostwriter Miranda Ray at its core, the musical parody pushes the limits of sexual innuendo right to the edge before tipping over into the throws of uproarious ridiculousness.
When sassy Raleigh Jackson interviews for a six-week contract to be the fake girlfriend of Trystan Lay—schmillioniare playboy, politician, ex-Navy Seal, songwriter/astronaut, and "the world's most perfect human"—she knows the outcome will change her life.
A student/waitress/intern living with her obligatory best friend, Kim, Raleigh overcomes her medical condition—chronic clumsiness—and snags the job, thus beginning a whirlwind of extravagant travel and glitzy events.
LUSTILY EVER AFTER: THE AUDIOBOOK MUSICAL
covers the span of romance novel clichés from the brooding playboy to the fake romance with sprinkles of paranormal love. The story is sultry, silly, snarky—and hilarious. Chapter titles are sung in harmonies invoking the R&B group En Vogue. The characters voice their own dialogue and routinely burst into song, as they fumble through pillow talk, and relive steamy memories in songs such as "Talkin' Dirty" and "50 Shades of Lay."
The creator's inspiration for
LUSTILY EVER AFTER: THE AUDIOBOOK MUSICAL
came from her unusual day job. "I'm a romance audiobook narrator by day and a musical theater performer by night. Every day in the booth, I giggle at the same tropes coming up again and again. Then these song lyrics just started coming to me, "
The models in my bed don't keep me warm at night
," for example. I started writing and pretty soon, the whole musical just came tumbling out!"
LUSTILY EVER AFTER: THE AUDIOBOOK MUSICAL
has an e-book companion containing the story and all of the lyrics, and there may be plans for a sequel: "I thought we had hit most of the tropes, but now I realize we may have only just begun," Stephanie says.
Book Info:
Audiobook, $6.95; 2 hours 37 minutes; ISBN: 978-1089023753
E-book, $2.99; 104 pages
Publication date: August 2019
Published by Stephanie Bentley
★★★★★ORDER YOUR COPY★★★★★